Dentist Joliet – General, Cosmetic and Emergency Dentistry
Primary Family Dental Joliet
Primary Family Dental Joliet, IL serving the community of Joliet, Rockdale, Shorewood, Crest Hill, Romeoville for all their dental needs And Plano Family Dental in Plano IL serving the community of Plano, Yorkville, Somonauk, Sandwich, Leeland, Newark, Hinckley, Earlville, Sheridan for all the dental needs from 2007.
Our mission is to provide affordable, high quality dental care for the entire family. We are your dental home. After thorough evaluation of your dental health, if needed, we present you with detailed treatment plan and explain you all the treatment options with risk and benefits for each option. We help you make a decision for the dental treatment you need. We listen to you carefully and pay individual attention to each patient.
Why choose us…
Emergencies seen promptly
Most insurances accepted
Flexible and extended payment plans for qualified patients.
Same day appointments
Friendly and caring staff
Crowns, Bridges, Tooth colored fillings, Wisdom teeth extractions, Periodontal disease treatments
Implants, Dentures and Snap on smile
Dental clearance before surgeries
Quality over quantity
Discounts for patients with no Insurance
Testimonials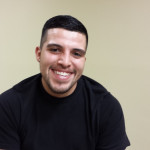 Jorge G.
Have been coming here for about four years now and the staff has been great. Very friendly visits and always looking for safety first. Guide you step for step and in procedures and guidelines for visits/check-ups. Have had crowns, cavities, deep cleaning, root canal and regular cleanings and have never had any issues. No insurance or insurance they help out the best they can.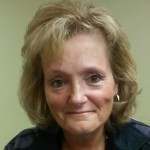 Jane C.
I have spent my life being resistant to dental care. Primary family dental crossed my path when I experienced a urgent dental situation. They were able to decrease all the fears that I have experienced in the past. They have been gentle and compassionate in the care that they have provided to me over the last several years.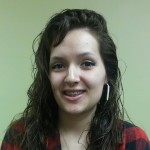 Kimberly D.
I have been with primary dental for a few years now and I have nothing but good things to say about them. I've had fillings, cleanings, oral surgery. And also my braces through them. They're always very kind and gentle. They are also very flexible with apps, and always call and remind you of apps you've made. I'm very happy here, and recommend any and everybody to come here.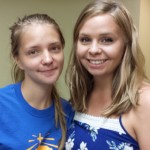 Kelly S.
The staff is great! Very friendly and patient. My family has been with them for years and have never encountered a problem. Great office and even better people.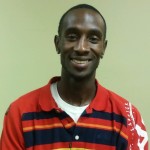 Anthony G.
Primary Family Dental does very good work; they make you feel right at home. Thanks to Dr.Shah and the team.My smile could never have been better.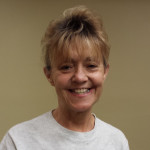 Tammy C.
I've been at this dental office 9 yrs. They are thorough and fantastic. Dr Shaw is wonderful and the dental assistants are very nice.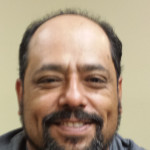 Ruben J.
Primary family dental: is been taking care of all our dental requirements for the last 10 years, with an excellent service, it's kind personnel is always doing the best for ourselves!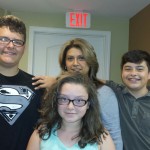 Diana P.
We have been w/Primary Family Dental for 10+ years. Since the first visit up to recent; everyone in staff have been very kind, and patient working with us. We thank them for helping our teeth stay clean and strong. Michelle D.
My daughters and I have been coming to this dental office for many years. Its always clean and the staff here are very friendly. They make you feel comfortable here. I don't think I will ever stop coming to this dental office. Thank you Primary Family Dental.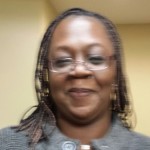 Cynthia W.
My husband and I were referred by a friend of his. We both appreciate the very friendly atmosphere of ass the staff and physicians. They explain every step of any procedure being completed which calms me down because I do become very nervous. I appreciate her caring they are of your well being in ensuring you are a part of your dental health.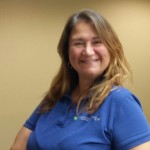 Cheryl T.
I've been under Dr. Shah's care since 2008. My experiences have been pleasant, along with my children, I feel we receive honest and thorough care. Dr. Shah is willing to explain and discuss various treatment plans and procedures. Our feelings are always in her best interest. Kudos to all of her staff for their pleasant dlemednor. I enjoy the friendly homely atmosphere. Thank you Dr. Shah and Company. Markisha, Marvin & MarTajia W.
Primary Family Dental has been very good with my children. My children has been coming to primary family dental for about 10 years. They have work with Markisha, Marvin, Caitly and Mar Tajia, Mar Tajia was scared to even open her mouth but the care she receives, make her comfortable with the Dentist.Thanks for the special care with my children. Candy C.
I enjoy coming to primary family dental because all staff members are very friendly and 90% of the time we never have to wait very long. Maria S.
I love coming to primary family dental there so nice and the really care about you and your needs. And there really good with the kids too. The receptionist always nice and always greet you with a smile.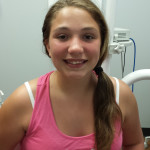 Kaithlyn M.
I really like everything about primary family dental. The nurses are very nice and the doctors, also. They are always willing to answer my questions I have for them. They do very well fixing my broken tooth I got, even though I break it a lot! They are a lot of fun and they always ask questions about my school and family. I recommend going to primary family dental.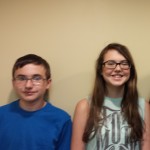 BENJAMIN, ALLYSON AND JOSEPH
Keeping kids healthy is a difficult part of being a parent. Primary family dental has always made our family a priority. Humphrey N.
Primary family dental has been very helpful. The Dr. is very friendly and takes pride in her work. I was very nervous at first but she talked to me and let me know what was going to happen and I felt much better. I would tell everyone to come here.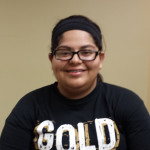 Erika Z.
I have been a patient at primary family dental for as long as I can remember and everytime I come I get treated with so much respect, kindness and get cared for. Amazing service and even better staff, I've also had experience with not only the dentist but through the orthodontist as well! Really good dental place, I would recommend this place to my family and friends.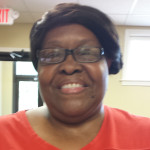 Dotti C.
I've been coming to primary care dental for several years now. I have found every one here friendly. Above all, I found them to be sincerely interested in giving me the best care possible.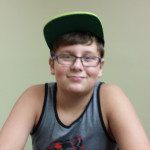 David K.
I've been coming here since I was a child and had great service from the friendly staff and of course my dentist. They listen to my concerns and answer my questions. I truly recommend coming here for all your dental needs.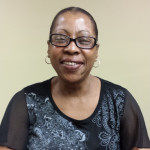 DARLENE Y.
I have been with primary dental for 10 years. Every experience with dr.shah and senica has been very positive and extraordinary. I recommend primary family dental to my friends and relatives because of the caring and professional manner the office is ran. I am so grateful for having them as my dental care partners.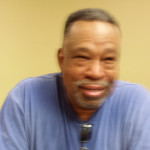 DAN H.
I have been with primary family dental for a while. The people are friendly and helpful with insurance question. Angelo L.
I liked the work and I like the staff they're all very funny and nice. I look forward to coming back here.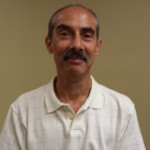 BRUCE A.
Always on time, always explain procedures for dental work, and always professional.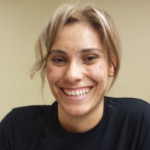 Alicia B.
Les day 5 estrellas es la.Major el personal es super profecional.Mi familiar y yo estamos muy contentos.de tener cerca a hosatras a primary family dental.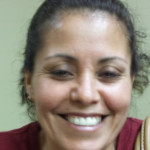 Angelina J.
Primary family dental tiene un servicio ecepcional tanto en limpiezas como inplantes o cualquier trabajo dental que hemos requerido en los ultimos anos. Nos sentimos en muy buenas manos encuanto a nuestra igiene bucal.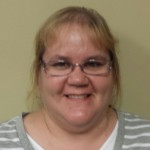 Tina C.
Primary Family Dental has been my dental office since 2008, they are pleasure n' every way possible. They have been very helpful on my payment plan. I have a great relationship with the dental. I'm very thankful to have a dentist like Dr. shah.
Services